Meet Our Faculty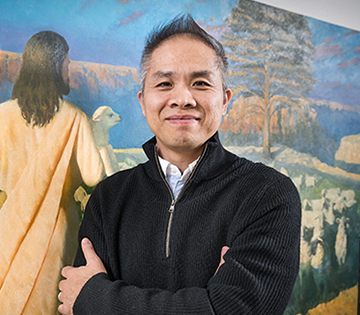 Zimou Tan
Zimou Tan serves as the Associate Dean of the Olivet School of Art and Design. Professor Tan has been pronounced by the Arts renewal Center to ARC Associate Living Master™ (A.R.C.A.L.M.), American 21st Century Realist and selected as one of 50 artists who impacted China in 2009.
Having graduated from the Academy of Art College in San Francisco in 2001 with degrees in both Fine Arts and Traditional Illustration, he served there as a professor of Fine Arts until the beginning of 2014, when he left to focus on his portraiture commissions.

Professor Tan's paintings have been exhibited in galleries across the United States including the New York Portrait Society Gallery in New York City, the American Artists Professional League in New York City, the De Young Museum in San Francisco, the Asia Society of Arts of America in San Francisco, and at the Pasadena Fine Art museum in Pasadena to name a few.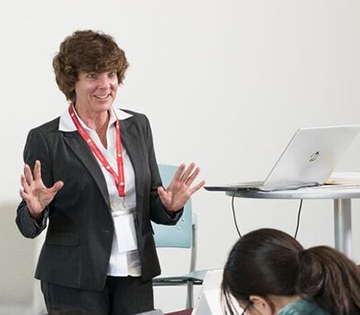 Susan Bubbers
Dr. Susan Bubbers is Dean of the Center for Anglican Theology, Liturgy, and Spiritual formation, Inc. (A.T.L.A.S), Orlando, FL. Since being ordained as an Anglican Priest in 1995, she has served as parish rector, University Chaplain, Bible Institute Lecturer, and Theological Professor. She has contributed chapters to multi-author volumes, written cover endorsements for monographs, and developed online courses in Hermeneutics and Anglican Studies.
She graduated with a Ph.D. from London School of Theology and received her D.Min. from Reformed Theological Seminary.

Dr. Bubbers teaches Biblical Studies and Theology courses in the CCS program, which is offered as a partnership between Stetson University and the ATLAS Theological Center. She has also been invited to teach Biblical Hermeneutics, and Spiritual Formation classes, in onsite modular formats and online formats, at Olivet University since June 2013.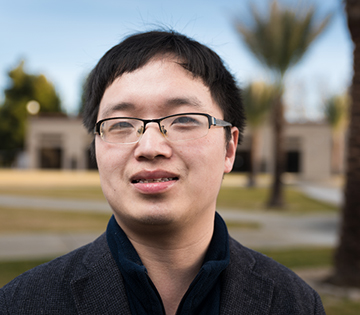 Thomas Kong
Xianglai Kong holds a Master's degree of Electrical Engineering at Stanford University and Zhejiang University China. He also holds a Master's degree of Information Technology at Olivet University.
He was a research assistant under Prof. Jin Au Kong in NIM lab of microwave in the Department of Electrical Engineering and Computer Science at MIT and as a teaching assistant at Stanford University for the Project at Photonics and Networking Research Laboratory.

Mr. Kong came in 2nd place at the Worldwide Mathematical Contest in Modeling Held by COMAP. He cooperated with Optoelectronic Institute of the Chinese Academy of Sciences in Multi camera axis for automatic 3D reconstruction project and was a guest speaker at the Shanghai Science and Technology Investment Angel Training Camp, presenting on the topic of big data and artificial intelligence. His current research areas are in computer security, machine learning, and artificial intelligence.