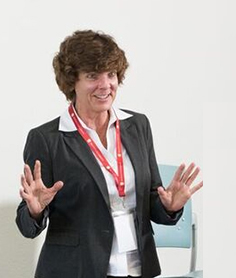 Dr. Susan Bubbers
Dr. Susan Bubbers is Dean of the Center for Anglican Theology, Liturgy, and Spiritual formation, Inc. (A.T.L.A.S), Orlando, FL. Since being ordained as an Anglican Priest in 1995, she has served as parish rector, University Chaplain, Bible Institute Lecturer, and Theological Professor. She has contributed chapters to multi-author volumes, written cover endorsements for monographs, and developed online courses in Hermeneutics and Anglican Studies.
She graduated with a Ph.D. from London School of Theology and received her D.Min. from Reformed Theological Seminary.

Dr. Bubbers teaches Biblical Studies and Theology courses in the CCS program, which is offered as a partnership between Stetson University and the ATLAS Theological Center. She has also been invited to teach Biblical Hermeneutics, and Spiritual Formation classes, in onsite modular formats and online formats, at Olivet University since June 2013.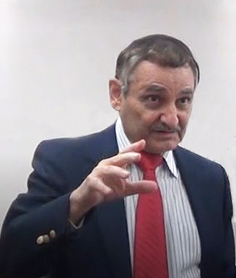 Dr. Mark Hanna
Dr. Mark Hanna received his B.A. in Philosophy (Beirut), M.A. in Religious Studies (USC), M.A. in Philosophy (USC), and Ph.D. in Philosophy (USC). He was a professor of philosophy at California State University and Talbot School of Theology and has served as a professor at USC and Talbot Seminary of Biola University for many years.
He is a world-class scholar who lived in the Middle East for four years and has lectured in numerous universities and theological schools around the world. He authored several books, including "The True Path: Seven Muslims Make Their Greatest Discovery", "Crucial Questions in Apologetics", and "Biblical Christianity: Truth or Delusion?" which commented by atheist philosopher, Michael Martin, as "arguably the best critique of the Christian faith the world has ever known."
Dr. Hanna has been teaching Olivet University since 2013 until now. He expertises in Apologetics and Christian Ethics. He has taught in San Francisco Campus, as well as in Riverside Main Campus in recent years.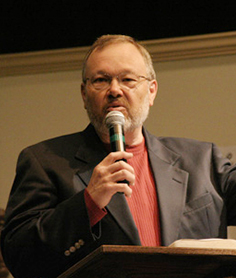 Dr. Alfred Merril Smoak
Since 2006, Dr. Alfred Merril Smoak has served as the faculty of the Jubilee College of Music (JCM). His main teaching responsibilities include Worship Studies, Congregational Song, and Vocal Ensemble. In the JCM Master of Arts degree program he is the primary mentor in the Worship Leadership project curriculum.
Dr. Smoak's articles on music and worship have been published in THE HYMN, The Journal of the Hymn Society of America, LifeWay's LET'S WORSHIP, and the journal REFORMED WORSHIP. His most recent article on using the Psalms in worship "Ancient Words for Today's Worshiper" was published in LET'S WORSHIP, Summer 2014. His research interests include collecting of hymnbooks, psalters, and tune books; writing articles about worship and congregational singing; and the historical roots of contemporary praise and worship music. His hymnbook collection includes over 1,000 volumes.

Since 1978, Dr. Smoak served as the pastoral staff of Trinity Church, Livermore, CA as Associate Pastor of Music & Worship. Each Sunday, he led the music for three worship services. He was the founder and director of Trinity's Christ-Centered Art ministry.

Dr. Smoak earned his D.W.S., from The Institute for Worship Studies, M.C.M., from The Southern Baptist Theological Seminary, and B.A. Music, from California Baptist University.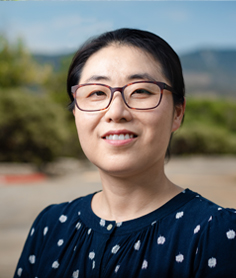 Dr. Young Hai Ko
Dr. Young Hai Ko grew up in Jeju Island, Korea, studying with Jong Suk Lee and Hyun Jung Chang in violin performance and achieved her B.M. at Seoul National University. She later moved to the United States to study with Ian Swensen and received her M.M. from San Francisco Conservatory of Music.
Since she was a teenager, Dr. Ko has performed as a soloist with Kief National Chamber Orchestra, Romania Transilvania Chamber Orchestra, Romania Giurgiu Philharmonic Orchestra and Jeju Camellia Chorus. She became a member of the conservatory orchestra during her study in San Francisco, performing with John Adams and Andrew Mogrelia.

As a Christian Musician, Dr. Ko also actively serves in many music ministries with performances for Jubilee Worship Concert at the Apollo theatre and Jubilee Symphony Orchestra and Chorus Concert at Calvary Church in New York.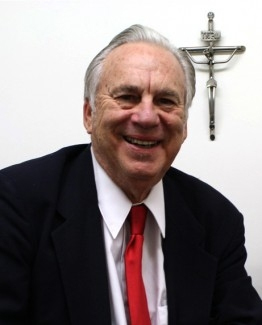 Dr. David James Randolph
Dr. David James Randolph is the dean of Olivet School of Media and Communication (OSMC). He graduated with a Ph.D. from Boston University and received his Master of Divinity from Drew University.
He has a lifelong career in education and pastoral ministry, and he is also a speaker and writer. Since 2004, Dr. Randolph has been hosting the New Way Media and Art Festival in the San Francisco Bay Area, one of the first festivals to feature New Media. His work has been featured on the NBC "Today Show," CBS "In Our Time," the National Radio Pulpit on NBC, The New York Times, and numerous other medias. Dr. Randolph seeks to bridge church and society through his work and life. As a scholar, he marched with Dr. Martin Luther King Jr. in the civil rights movement.
He was a member of the first interfaith delegation to be officially invited to China after the Cultural Revolution whose optimistic report encouraged unprecedented dialogue and activity. Dr. Randolph has published numerous books and articles. One of the notable work is the "On The Way After 9/11" series, a four-volume creative response to the issues related to the September 11, 2001 events.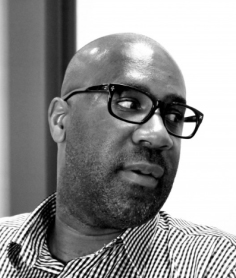 Maurice Woods
Maurice Woods graduated with honors from the University of Washington (UW) with an MFA in Visual Communication Design. He founded the Inneract Project, a program to teach inner city youth and the community about the power of graphic design. The Co-Founder and Design Director at Convozine. The senior Graphic Designer at Studio Hinrichs. A Designer at Butler, Shine, Stern & Partners. He received the UW's GOMAP Presidential Scholar and the School of Art Director's Award, which honors work that demonstrates excellence in academics and community service. He played basketball as an undergraduate and professionally worldwide for 7 years while pursuing a parallel career as a freelance designer.
Prior to joining Olivet, he has over 10 years' experience in both print and interactive media. He has worked for clients such as Nike, Yahoo, Greyhound, Pentagram Experience Music Project (EMP), Priceline.com, and the San Francisco Muni Transportation Association (SFMTA). He has lectured nationally and internationally, serving as Co-Chair of Education for the AIGA San Francisco and nationally as a Board of Advisor for the Diversity Archive and Exhibition. Maurice served as a senior designer at Pentagram and currently he sits on the board for Design Ignites Change. Maurice is also a Jefferson Award winner.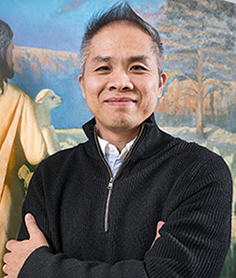 Zimou Tan
Zimou Tan serves as the Associate Dean of the Olivet School of Art and Design. Professor Tan has been pronounced by the Arts renewal Center to ARC Associate Living Master™ (A.R.C.A.L.M.), American 21st Century Realist and selected as one of 50 artists who impacted China in 2009.
Having graduated from the Academy of Art College in San Francisco in 2001 with degrees in both Fine Arts and Traditional Illustration, he served there as a professor of Fine Arts until the beginning of 2014, when he left to focus on his portraiture commissions.

Professor Tan's paintings have been exhibited in galleries across the United States including the New York Portrait Society Gallery in New York City, the American Artists Professional League in New York City, the De Young Museum in San Francisco, the Asia Society of Arts of America in San Francisco, and at the Pasadena Fine Art museum in Pasadena to name a few.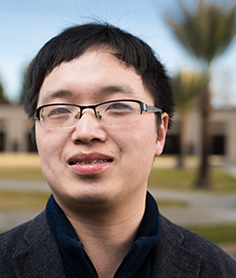 Thomas Kong
Thomas Kong holds a Master's degree of Electrical Engineering at Stanford University and Zhejiang University China. He also holds a Master's degree of Information Technology at Olivet University.
He was a research assistant under Prof. Jin Au Kong in NIM lab of microwave in the Department of Electrical Engineering and Computer Science at MIT and as a teaching assistant at Stanford University for the Project at Photonics and Networking Research Laboratory.
Mr. Kong came in 2nd place at the Worldwide Mathematical Contest in Modeling Held by COMAP. He cooperated with Optoelectronic Institute of the Chinese Academy of Sciences in Multi camera axis for automatic 3D reconstruction project and was a guest speaker at the Shanghai Science and Technology Investment Angel Training Camp, presenting on the topic of big data and artificial intelligence. His current research areas are in computer security, machine learning, and artificial intelligence.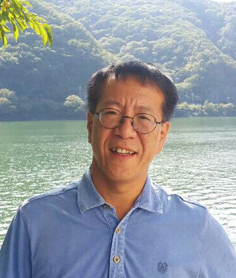 Francisco Park
Francisco Park received the Master of Conference Interpretation in English - Korean/Spanish, from Monterey Institute of International Studies, Monterey (MIIS), CA in 2006. He received the Master of Conference Interpretation in Spanish to Korean from Hankuk University of Foreign Studies, Seoul, South Korea in 2001. He received his Bachelor degree in Spanish Linguistics from Hankuk University of Foreign Studies, Seoul, South Korea in 1997. He was the recipient of the Advanced Communicator Silver award from Toastmasters International in 2011. Mr. Park has been teaching translation and interpretation since 2002.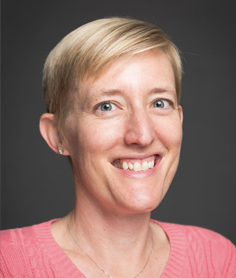 Sarah Ahrens
Sarah Ahrens is a popular TESOL teacher at Olivet University Riverside campus. She has rich experience in teaching English as well as other subjects since 1995. She received her Teaching English as a Foreign Language Certificate in Thailand in 2003.
She is creative in teaching and always providing new ways to engage the class in learning. Her teaching experience in language education has taken her to the United States to Korea, Romania, Australia, and Thailand. Mrs. Ahrens has consulted and spoken at numerous institutions across California. She serves on several Committees at Living Hope church including being Chair on its Mission Board.