Olivet University 2021 Convocation Marks a New Academic Year
September 28, 2021
Olivet University held its Convocation Service at the Riverside main campus chapel and virtually online. Students, faculty, family, and friends in the U.S. and from around the world joined the live-streamed event.
Dr. Donald Yoon, Faculty of the Olivet Theological College & Seminary, served as the Master of Ceremony by welcoming the attendees. The event kicked off with introductions of the faculty members and administrative leaders.
Dr. Matthias Gebhardt, University President, then gave the 2021 convocation address by welcoming all of the new freshmen students. In his address, Dr. Gebhardt reminded students to look ahead in ministering to the new world with truth from God.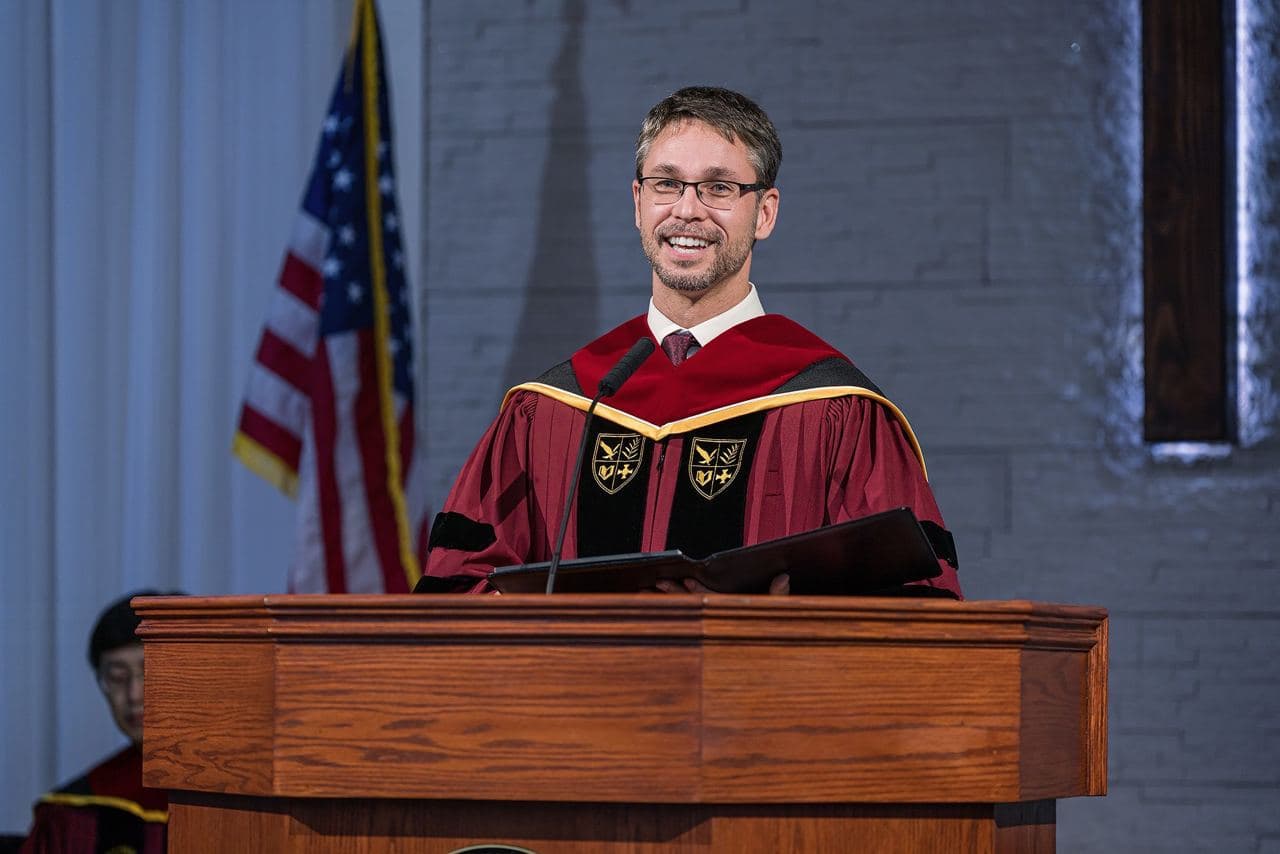 Based on Hebrew 11:1-6, Dr. Gebhardt explained that 2021 is the year of earnest seeking. Faith is the substance of things hoped for, the evidence of things not seen. How to obtain a good report is to live by faith and connect faith with what we are studying. From looking into the ancient faith and God's creation, Dr. Gebhardt encouraged more understanding and how ministry is the connection of truth with life, which is from the word of God. Dr. Gebhardt encouraged students to reach out and earnestly seek to live a life pleasing to God.
A special presentation was given by Dr. Nate Tran, Chairman of the Board of Trustees, as he reviewed the 17 years of history of Olivet University in 7 minutes and 77 seconds. From the University's humble beginnings in San Francisco to the planned developments and expansion for 2021, God has performed great work in leading the University's history.
Dr. Rachael Mak, Faculty of Olivet Theological College and Seminary, gave the benediction to conclude the joyous occasion. After the event, all students, faculty, and guests were presented with a special dinner reception.
For more Olivet University News visit www.olivetnews.com